Overview
by Trommelwirbel
Self-Serve Laundry - Trommelwirbel, your beautiful launderette in Nuremberg
Most of us think of laundry as a task that never seems to end. And this unceasing job is done in a room that usually is not very welcoming...
Trommelwirbel in Nuremberg is different. This self service laundry will knock your socks off. Everyone enjoys coming to Trommelwirbel. You will too. Do your laundry yourself in comfort and style, seven days a week from 6:00 am to 10:00 pm.
You get pure and clean laundry, washed in an environmentally friendly way. The machines are routinely maintained according to manufacturer recommendations. This ensures that your clothes are washed and dried efficiently. We have a very high standard of cleanliness and certainly Trommelwirbel is the cleanest self-service laundry in Nuremberg.
Our machines are ideal for laundry of all sizes and types:
12 washing machines

offer space for up to 26lb/12kg of laundry of all types. We have special gentle wash cycles for sensitive fabrics (wash cycles # 4 and # 5) in order to avoid creases and to protect your laundry.
6 large dryers

offer space for up to 29lb/13kg of laundry. Please check labels and ensure your laundry allows tumble drying. You may dry your sensitive fabrics at low temperature (40°C/104°F).
With modern irons you may want to iron your clothes yourself. We also offer a mangle for your table clothes or bed linen. These services are available Monday to Friday between 10 am to 6 pm. During this time we always have a friendly and helpful attendant ready to answer your questions and help you with your laundry needs.
We welcome you to sit, relax, read the morning paper and enjoy Trommelwirbel while the machines do your laundry. Please note that we offer free WI-FI to our clients. Trommelwirbel is the place to see and to be seen.
People at Trommelwirbel in Nuremberg are happy to help each other. If you have any questions please ask other people around you. If you need further assistance or we may help you trouble shooting, please call our emergency number +49 911 / 376 93 47.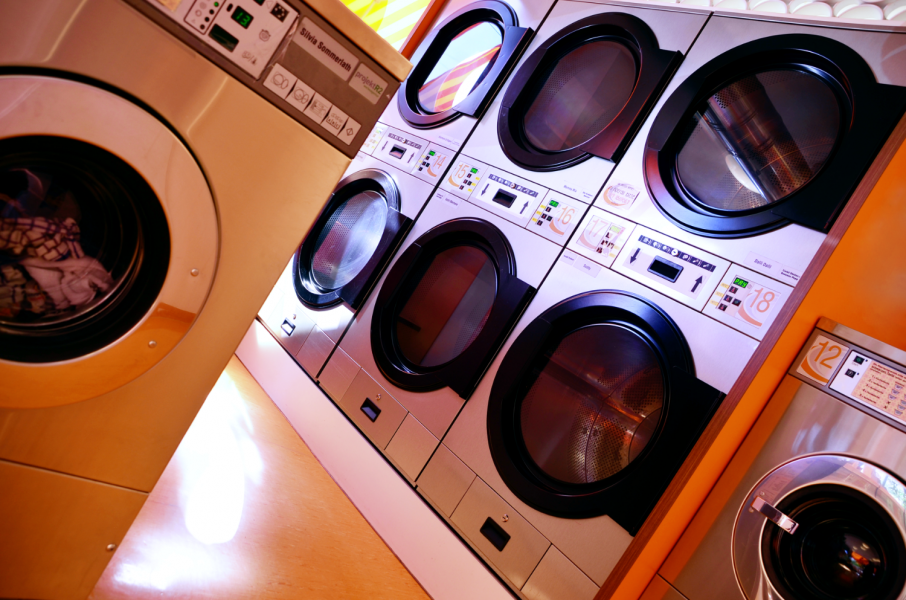 Drop off laundry services - Ready to load off
Too busy or too tired to face the laundry? Would you just like to do something nice for yourself? At Trommelwirbel in Nuremberg we can help you to simplify your life.
Let us wash your regular laundry. We provide affordable laundry service that is designed around YOU and YOUR needs.
At Trommelwirbel in Nuremberg we take care in providing reliable and top quality service to you for your clothes. We always check for the best recommended cleaning process for your laundry and we are experienced in the processes of cleaning your laundry and linens using eco-friendly, non toxic cleaning products. You can even customize exactly how you want your laundry done.
Upon request we will separate whites and colors before washing so you can literally "take a load off". We take time and make the effort to be sure that every detail is checked so your clothes will look their best. Every order is professionally processed and returned when promised.
Leave your shirts and other washable items with us and pick it up later at your convenience—perfectly sorted, washed, folded and packaged. Alternatively you may use the Trommelwirbel laundry taxi.
Trommelwirbel's laundry service in Nuremberg isn't just for clothes. We provide expert care for draperies, bedspreads, tablecloths, and other fine household fabrics too. We gently remove even the most stubborn dirt, whiten whites and brighten colors to make your entire home look beautiful.
Comforters, Bedspreads and other Linens are washed and dried in our larger machines to give them plenty of space which keeps them looking their best. Our pricing is simple, fair and transparent. Whatever fits into a standard or large washer will have one price.
The drop off laundry service at Trommelwirbel is available on Monday to Friday from 10 am to 6 pm.
Laundry has never been so EASY.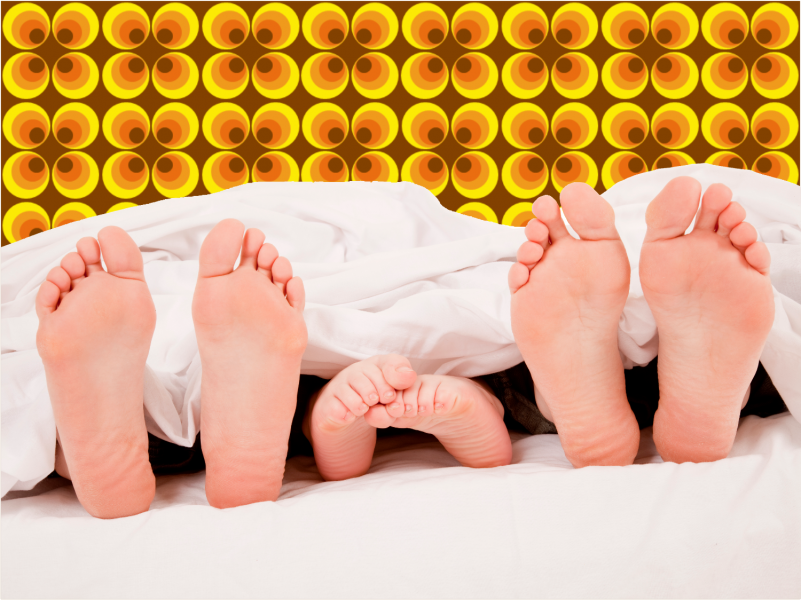 The Trommelwirbel Laundry-Taxi - your individual pickup and delivery service
To better accommodate your laundry needs, we also pickup and deliver your laundry with the Trommelwirbel Laundry Taxi. You can order the laundry taxi for a small additional fee.
In Nuremberg the laundry taxi picks up and delivers at your place and when it is convenient for you! We travel in Nuremberg every Monday and Thursday. You may ask for another day, if our travel days won't match your diary.
Simply place your laundry in a bag. Our driver will pick up your laundry on your scheduled day and your clothes are delivered back to you clean and smelling fresh.
Just call us on +49 911 37 693 47, leave your dirty clothes with us, and we'll take care of the rest.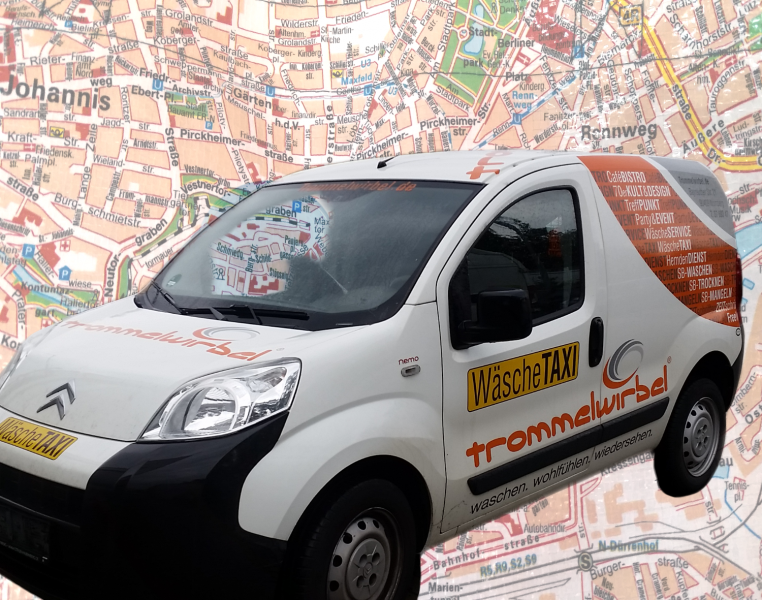 Go Green. Wash Clean. - Our commitment to sustainability
Trommelwirbel, your number 1 self service laundry in Nuremberg, is using state of the art eco-friendly techniques. This will save not only the environment but also your time and money. Your wash and drying cycle is usually finished within one hour.
12 high efficiency washers use less water, energy and detergent than traditional washers. Even with reduced water levels, they can accommodate full-sized loads. We offer 5 wash cycles and settings from cold #5 (20°C/68°F) to hot temperature #1 (90°C/194°F). Our programs are so efficient that you usually will be able to wash your laundry at lower temperature. Their high-speed spin cycles remove more water from the load, resulting in shorter drying times. This saves energy and helps preserving your clothes.
6 extra large dryers work with Air-Flux-Systems which repeatedly move the heated air throughout the dryer to the wet laundry. The heating is provided by natural gas.
We only use biodegradable and fragrance-free highest quality soap. Our detergents are quick-dispersing and hold soil in suspension so it is not re-deposited onto clean clothes even in the low volume of water. We also limit chemical exposure by removing stains with natural products like ox gall soap, lemon juice, white vinegar, baking soda, salt or baby powder.
At Trommelwirbel, your self service laundry in Nuremberg, we also take care about our machines. On a daily basis we are cleaning the dispenser and machines and running cleaning cycles to reduce the risk of bacterial growth. We also leave the machine doors open in order for the door gasket and interior drum to dry properly.
What else makes your time up at Trommelwirbel?
70s Music
What would Trommelwirbel be without the great music of the 70s? We love all music of the 70s and we're just as passionate about music as we are about washing. Radio F, one of the favorite local radio stations, brings the sounds of the 1970s back to town: Motown, Glam Rock, Disco, Funky, Pop Music, Progressive Rock. All good vibes that bring positive energy.
Free Wi-Fi
Enjoy the Internet at your fingertips. Trommelwirbel offers free unlimited Wi-Fi. So bring your own devices, enjoy free internet and catch up on your email. The WiFi security key is available on the rolo-information at the desks.
Kids Corner & Family Time
Children are welcome at Trommelwirbel in Nuremberg. They will find their own area where they can enjoy plenty of games and a bookshelf full of toys, coloring books and children's stories.
The Trommelwirbel Garden
It doesn't matter if the sun is shining or it's raining. Our little garden in front of the shop is always welcoming you!

World of the 70s
We would encourage anyone who is up for some 70s revival fun to come along. Be there or be square. We love the Bubble Chair, designed by Aarnio Eero as well as the Tulip Chairs and tables that were designed by a chap named Eero Saarinnen. And do you remember the funny bean bag chairs? We have them all. Another hallmark of the 70s was a peculiar affection for strong colors, and a groovy mix of brown, orange and yellow. Discover the fascinating world of the 70s when you visit
Trommelwirbel.
Trommelwirbel is bringing lifestyle and sounds of the 70s back to town and gives you the full 70s feel. We take it to the max. Let's do the timewarp again!
Discover and Explore Nuremberg
Whilst you'll discover Nuremberg, we'll do your laundry and when you come back its clean, neatly folded, and smelling fresh. Enjoy the Trommelwirbel drop off service.
It's only a 15 minutes' walk from the Trommelwirbel and you are in the midst of Nuremberg's Old Town. Just follow Veillodter Street up to the ancient Town Wall, turn right and walk along the Wall. You will always end up somewhere nice and beautiful.
The Imperial Castle and picturesque Old Town with its historical buildings, churches and romantic winding lanes are waiting for you. Apart from all historical attractions, you may as well go for a great shopping experience or enjoy a traditional meal.
If you are looking for more specific information, we recommend visiting the official webpage of Nuremberg Tourism. You can find and download some helpful information about Nuremberg here:
https://tourismus.nuernberg.de/en/information/downloads/
We are looking forward receiving pictures of your Nuremberg and Trommelwirbel memories, and would love receiving your post on facebook: https://www.facebook.com/Erlebniswaschsalon
A great time to make friends!